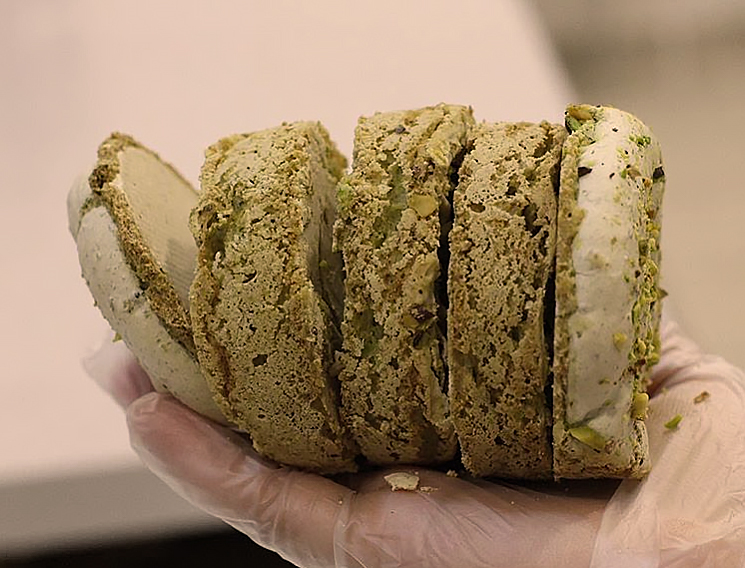 A dacquoise (French: [dakw?z]) is a dessert cake made with layers of almond and hazelnut meringue and whipped cream or buttercream on a buttery biscuit base
The term dacquoise can also refer to the nut meringue layer itself. Here are excellent Pistachio dacquoise recipes that you can use to insert many different kinds of entremets cake.This item is without any food colouring. I did blend pistachios from a grinder and make it into a powder; it works really well. You can try it out with almond, Hazelnut, Pistachios and let me know how it turns up. Pistachio dacquoise.
INGREDIENTS:
100 grams egg white
100 grams caster sugar
~~ Pinch of Salt
35 gram AP flour
110 grams Pistachios (powder)
70 grams of icing sugar
METHOD:
step 1
Whip the egg white, salt at a higher speed in the kitchen aid approximately for 2 minutes and add sugar gradually, then increase the speed to make it meringue
Step 2
For Pistachios, add grinder then combine with flour and icing sugar.
Step 3
Pipe into silicone mat shape you like then bake it at 160 C in fan rotate oven for approximately 10 to 15 minute. For more details recipes: @fourberry17